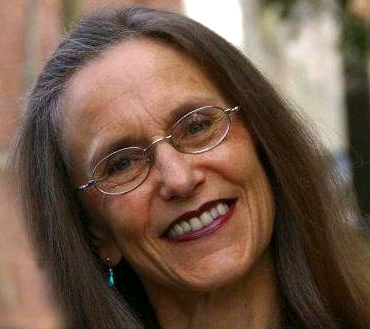 "Resisting Structural Evil: Love as Ecological-Economic Vocation"
Wednesday November 20, 2013 1-2pm EDT

Cynthia Moe-Lobeda holds a Ph.D. in Christian Ethics from Union Theological Seminary. She lectures and consults internationally and nationally on matters of climate justice, economic globalization, white privilege, moral agency, Earth ethics, public church, and theologies related to these concerns.
Dr. Moe-Lobeda served as a Director of the Washington, D.C. office of Augsburg College's Center for Global Education. She was a church-based health worker in Honduras, and theological consultant to the Presiding Bishop of the Evangelical Lutheran Church in America.
Dr. Moe-Lobeda is author of
Resisting Structural Evil: Love as Ecological-Economic Vocation
(Fortress, 2013),
Public Church: For the Life of the World
(Fortress, 2004),
Healing a Broken World: Globalization and God
(Fortress, 2002), and numerous articles and chapters. She co-authored
Saint Francis and the Foolishness of God
(Orbis, 1993), and
Say to this Mountain: Mark's Story of Discipleship
(Orbis, 1996).
Dr. Moe-Lobeda is on the faculty of Seattle University's Department of Theology and Religious Studies, Graduate School of Theology and Ministry, and Environmental Studies Program, and has served as the University's Wismer Professor of Gender and Diversity Studies. She loves hiking in the Cascade Mountains.
Recommended resources related to this teleconference include: