Save the Date!
3rd Annual Spiritual Gathering for All Women
Friday June 13th through Sunday June 15th, 2014
Retreat and Conference Center at Bon Secours, Marriottsville, MD (near Baltimore)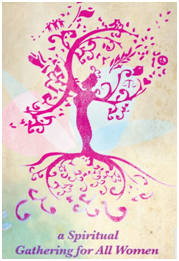 Sponsored by Women of DignityUSA and Women's Alliance for Theology, Ethics and Ritual (WATER)
This retreat is a time to focus on saints and saintliness.
We will look at the valuable lives of women,
with special attention to lesbian, bisexual, and transgender women, including our own lives.
There will be ample time for rest, recreation, conversation, prayer, and socializing in a lovely setting.