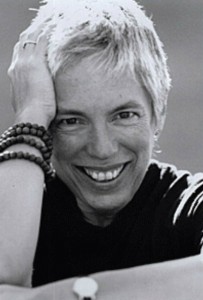 WATER invites you for a discussion on
"Lesbian Queer
Catholic Married Priest -
So What?"
Led by Victoria Rue
Sunday, May 11, 2014
at 11:30AM EDT
Victoria Rue is a professor at San Jose State University in Comparative Religious Studies and Women's Studies. She has a Masters of Divinity from Union Theological Seminary in New York City and a Ph.D from the Graduate Theological Union in Berkeley, CA. She is a theatre writer and director. As a Roman Catholic woman priest she helped to establish three faith communities in the northern California Bay Area.Victoria has published numerous articles, including "This Is My Body" in New Feminist Christianity: Many Voices Many Views, edited by Mary E. Hunt & Diann L. Neu, 2010. Victoria's book, Acting Religious: Theatre as Pedagogy in Religious Studies, was published by Pilgrim Press. In January l988, Victoria was called forth by Dignity NYC to con-celebrate a Mass with an out gay priest on 5th Avenue, across from St. Patrick's Cathedral. In l995 in Oakland, California, she co-founded A Critical Mass: Women Celebrating the Eucharist. In 2005, she was one of four women ordained as priests on a boat on the St. Lawrence Seaway. Victoria and her partner Kathryn Poethig, M.Div., Ph.D., met at Union Theological Seminary. Kathryn is a candidate for ordination in the Presbyterian Church, and is Associate Professor Global Studies at California State University at Monterey Bay. They celebrated their twentieth anniversary of commitment in September 2008 by getting married. For more on Victoria, see her website: http://www.victoriarue.com.
Please reply to waterstaff@hers.com with the words "Catholic Lesbian/Queer Women's Discussion" by Friday, May 9, 2014, to receive the phone-in information and a short piece by Victoria on the topic. Then dial in from 11:30 AM until 12:30 PM on Sunday the 11th for what is sure to be a thoughtful conversation.
While other WATER conversations are open to a wider audience, this one is intended for women who are interested in same-sex love from a Catholic lesbian/queer perspective. Please spread the word.
The next conversation will be on Sunday, July 13, 2014 at 11:30 AM EDT.